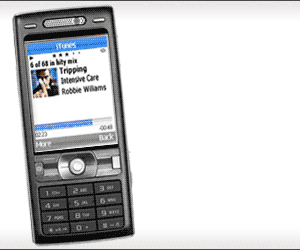 Free Amazon Gift Card ~ Everyone Wins!!
Woohoo! Its back again! Calling all RIM (Blackberry), Android, iPhone, Palm and Windows Mobile smart phone users, HURRY get in on this hot offer while it's open!!
You can sign up with a computer as well!
Woo hoo! Congrats to fan Adam who won a set of Yamaha speakers!
Benefits:
Get a FREE Gift Card upon joining (some earn up to $50 when joining, so let us know what you get!)
They'll plant a tree on your behalf once you're a member for 3 months
Weekly prizes, such as an HDTV flat screen television, an iPad, and more!
DO NOT MISS these TIPs:
Register from a computer as many devices give an error when signing up
You MUST confirm your email to be eligible!
You MUST remain a member to be eligible to win, and everyone wins!
You MUST claim your prize!  Look for an email from them in about a week. If you don't get an email, check your spam! They send everyone an email. If it's not in Spam, make sure you actually signed up. If you didn't, click link above and sign up.  If you did, contact them on their website to claim your free money!
More information on MobileXpressions
After a week you'll receive a token to use in the MobileXpression Instant Rewards game where EVERYONE WINS!
You be an active member to be eligible to win. That means the MobileXpression software is actively loaded and transmitting on your phone. You are guaranteed a prize such as Amazon gift cards, an Apple iPad 2, a Samsung LCD HDTV and other exciting prizes. Everyone wins a prize!

You must CLAIM your prize through the email they'll send in about a week (mine actually took more like two weeks).
Here's how to claim your prize:
Sign up in link above
Look for the email they'll send in a few days. Mine came from lclark@mobilexpressions.com. Here's what it looked like:

Each week, click the link in the email from your registered mobile device to claim your prize
Fan Michelle won this HDTV from MobileXpressions in June!
Thanks Daily Goodie Bag & Photo Credit Midget Momma!
Comments
comments