FREE Disney Movie Rewards Points + Master List of Free Codes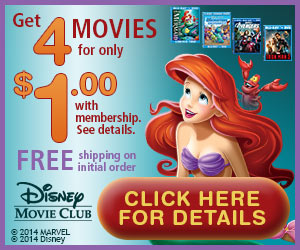 What is Disney Movie Rewards
Get Disney Movie Reward Free Points when you JOIN Disney Movie Rewards, each time you buy a Disney movie you will find an insert inside with a special secret code, simply visit the DMR site linked above, and enter the code into the code box, the points will be added into your account!! You can redeem those points for cool Disney themed items such as Posters, DVD's, and even a Walt Disney Studios Private Tour!!
25 Days of Christmas with ABC Family & Disney Movie Rewards ~ December 1 – 25

Bookmark this page, we'll bring you all the Disney Movie Rewards points available!
Disney Rewards Points Codes:
NEW: 

25 Days of Christmas with ABC Family & Disney Movie Rewards ~ December 1 – 25. Get them HERE or find them posted on Disney Movie Rewards on Facebook


12/18 code is: 25DLUV
12/17 code is: 25D17D
12/16 code is: 25D505
12/15 code is: 25DD15
12/12-14 code is: 25D672 (15 Points) No codes Sat. or Sun.
12/11 code is: 25DPNT
12/10 code is: 25DWED
12/9 code is: 25DSNT
12/8 code is: 25DLT3
12/5 code is: 25D233 (15 Points) No codes Sat. or Sun.
12/4 code is: 25DEEM
12/3 code is: 25DFUN
12/2 code is: 25DXMS
12/1 code is: 25D1ST

Check your email for a special message from DMR! – You could get 50 free points
Sign in and take the new survey for 100 free points!
Play the Disney Challenge via Facebook – 5 Points (new game every first and third Monday)
DMRTY2 – 50 points ~ added: 9/22/2014
U13PEKSZZD – 25 points ~ added: 5/29/2014
Link your DMR account to Facebook – worth 25 points
Click here to take a survey worth 25 points
You'll also get 100 free points on your birthday, so don't forget to claim them (they send an email).
M1D179FJ391K
Things to note:
You can only enter 10 codes per day
Entering too many expired codes will get your account banned or removed
If your account gets blocked, call 1-866-246-8646  Monday through Friday, 9:30 A.M. to 6:30 P.M. central time to talk to a customer service representative. After you ask them to unblock your account, you should be able to log in again within 48 hours
Comments
comments