Disney Movie Rewards Codes {NEW Points} + Master List of Free Codes
Check out the Disney Movie Club to get 3 Disney DVDs for $1.99
Disney Movie Rewards offers members FREE points on a regular basis. You'll get Disney Movie Reward Free Points when you JOIN Disney Movie Rewards, each time you buy a Disney movie you will find an insert inside with a special secret code, simply visit the DMR site linked above, and enter the code into the code box, the points will be added into your account!! You can redeem those points for cool Disney themed items such as Posters, DVD's, and even a Walt Disney Studios Private Tour!!
Bookmark THIS page!  Press Ctrl-D (Command-D on Mac) to save this page in your browser's bookmarks.  We'll bring you all the Disney Movie Rewards points available!
What can you get? Rewards available: Blu-rays & DVDs, Clothing & Accessories, Collectibles, DMR Exclusive, Digital, Disney Freebies, Electronics & More, Movie Memorabilia, New Rewards, Novelty Items & Toys, Paper Goods, Star Wars, Disney Favorites, Mickey & Pals, Disney / Pixar, Music, Pirates of the Caribbean, Disney Princesses, Disney Fairies, Disney Classics, Disney Branded, Disney Online, Nightmare Before Christmas, Disney Baby/Baby Einstein, Marvel and more!
CURRENT OFFER: 
Today 12/7: get 5 free points when you Play the Disney Challenge
Disney Rewards Points
WORKING CODES: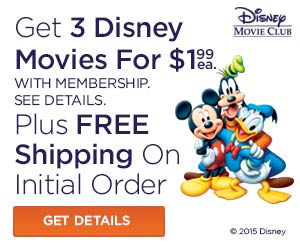 Things to note:
You can only enter 10 codes per day
Entering too many expired codes will get your account banned or removed
If your account gets blocked, call 1-866-246-8646  Monday through Friday, 9:30 A.M. to 6:30 P.M. central time to talk to a customer service representative. After you ask them to unblock your account, you should be able to log in again within 48 hours
Expired Codes
Code
Value
Added
Expired
Get your 13 Nights of Halloween codes
GENIE
25 pts
8/16
 X
BROCCOLI
25 pts
8/16
 X
DISNEYLAND
25 pts
8/16
 X
TONYSTARK
25 pts
8/16
 X
YELLOW
5 pts
3/24 (exp 4/7)
X
GOLDEN
5 pts
3/24 (exp 4/7)
X
REDCAPE
5 pts
3/24 (exp 4/7)
X
WHITE
5 pts
3/24 (exp 4/7)
X
Bunnies
5 pts
 X
Candy
5 pts
 X
Goodies
5 pts
 X
Blossom
5 pts
 X
Spring
5 pts
 X
Survey under MY DMR > Points (if you have any trouble, try using Google Chrome browser)
100 pts
 X
U13PEKSZZD
25 pts
5/29/2012
X
100 free points on your birthday (check your email!)
25 pts
5/29
X
FEAST
5 pts
 X
BIGHERO6
5 pts
 X
ALEXANDER
13 pts
2/6/2015
X
25DD22
5 pts
12/22/2015
X
25D922
5 pts
12/19/2015
X
25DLUV
5 pts
12/18/2015
X
DMRTY2
50 pts
9/22/2014
X
Link your DMR account to Facebook
25 pts
Expired
take a survey
25 pts
Expired

FAVOR

10 pts
 12/18/14
Expired
25D505
5 pts
12/16/2014
Expired
25DD15
5 pts
12/12/2014
Expired
25D672
15 pts
12/12/2014
Expired
DEVICE
5 pts
12/12/2014
Expired
DELTA
5 pts
12/12/2014
Expired
BRITTO
5 pts
12/12/2014
Expired
FAIRY
5 pts
12/12/2014
Expired
PHONE
5 pts
12/12/2014
Expired
12DPNT
5 pts
12/11/2014
Expired
25DSNT
5 pts
12/9/2014
Expired
25DLT3
5 pts
12/8/2014
Expired
25D233
15 pts
12/5/2014
Expired
25DEEM
5 pts
12/4/2014
Expired
25DFUN
5 pts
12/3/2014
Expired
25DXMS
5 pts
12/2/2014
Expired
25D1ST
5 pts
12/1/2014
Expired
SALLY
15 pts
10/31/2014
Expired
DMR2MIL
75 pts
9/9/2014
Expired
DMRTYUL
50 pts
8/19/2014
Expired
CTS11P
10 pts
6/1/2014
Expired
BEARS
10 pts
4/16/2014
Expired
CLOVER2
5 pts
4/16/2014
Expired
RUMBLY
5 pts
4/14/2014
Expired
MELTING
5 pts
4/14/2014
Expired
ZARINA
5 pts
4/14/2014
Expired
CLOVER
5 pts
4/14/2014
Expired
DOTTIE
5 pts
4/14/2014
Expired
TRAVERS
5 pts
4/14/2014
Expired
ELSA
10 pts
3/3/2014
Expired
FROZEN
10 pts
3/3/2014
Expired
AFFECTION
5 pts
2/3/2014
Expired
CHOCOLATE
5 pts
2/3/2014
Expired
ROSE
5 pts
2/3/2014
Expired
SWEETHEART
5 pts
2/3/2014
Expired
VALENTINE
5 pts
2/3/2014
Expired
CTC25Y7
10 pts
12/25/2013
Expired
CTC24VY
5 pts
12/24/2013
Expired
CTC23EM
5 pts
12/23/2013
Expired
CTC2012
15 pts
12/20/2013
Expired
CTC19JM
5 pts
12/19/2013
Expired
CTC18R6
5 pts
12/18/2013
Expired
CTC17E4
5 pts
12/17/2013
Expired
CTC16BE
5 pts
12/16/2013
Expired
CTC133
15 pts
12/13/2013
Expired
CTC128
5 pts
12/12/2013
Expired
CTC11E
5 pts
12/11/2013
Expired
CTC10N
5 pts
12/10/2013
Expired
CTC91B
5 pts
12/9/2013
Expired
CTC5BD
5 pts
12/6/2013
Expired
CTC678ED
15 pts
12/6/2013
Expired
CTC11E
5 pts
12/11/2013
Expired
CTC3E2 | added: 12/4/2013 | 5 points
CTC4VE | added: 12/4/2013 | 5 points
CTC2NM | added: 12/2/2013 | 5 points
CTC113 | added: 12/1/2013 | 5 points
DUSTY | added: 11/4/2013 | 25 points
JAFAR | added: 10/21/2013 | 5 points
URSULA | added: 10/21/2013 | 5 points
APPLE | added: 10/21/2013 | 5 points
MUFASA | added: 10/21/2013 | 5 points
GHOST | added: 10/21/2013 | 5 points
JOURNALTHREE | added: 10/15/2013 | 5 points
PLEDGE | added: 8/9/2013 | 25 points
BOTHER | added: 6/3/2013 | 10 points
DMRPIN | added: 3/13/2013 | 10 points
MERIDA | added: 2/25/2013 | 15 points
25doc12 | added: 12/26/2012 | 5 points
25DOCBMR7225 | added: 12/25/2012 | 5 points
25DOCBMR24 | added: 12/24/2012 | 5 points
25DOCBMR2123 | added: 12/21/2012 | 15 points
25DOCBMR619 | added: 12/20/2012 | 5 points
25DOCBMR8119 | added: 12/19/2012 | 5 points
25DOC218 | added: 12/18/2012 | 5 points
25DOCBMR3317 | added: 12/17/2012 | 5 points
25DOCBMR121416 | added: 12/14/2012 | 15 points
25DOCBMR9213 | added: 12/13/2012 | 5 points
25DOCBMR1212 | added: 12/12/2012 | 5 points
25DOCBMR1111 | added: 12/11/2012 | 5 points
25DOCBMR2210 | added: 12/10/2012 | 5 points
12DOCBMR1179 | added: 12/7/2012 | 15 points
12DOCBMR226 | added: 12/6/2012 | 5 points
25DOCBMR5425 | added: 12/5/2012 | 5 points
25DOCBMR924 | added: 12/4/2012 | 5 points
25DOCBMR1123 | added: 12/3/2012 | 5 points
25DOCBMR8121 | added: 11/30/2012 | 10 points
SKULLY | added: 10/17/2012 | 5 points
KITTY | added: 10/17/2012 | 5 points
CLOWN | added: 10/17/2012 | 5 points
FELIX | added: 10/17/2012 | 5 points
MUMMY | added: 10/17/2012 | 5 points
MILLION | added: 9/29/2012 | 25 points
PERCY | added: 8/22/2012 | 10 points
M1D1756NJFDK | added: 7/22/2012 | 50 points
macintosh  | added: 7/18/2012 | 10 points
MICKEYPIN | added: 5/27/2012 | 10 points
COGSWORTH | added: 4/23/2012 | 10 points
LUMIERE | added: 4/23/2012 | 10 points
63DH3919HKF | added: 4/9/2012 | 5 points
bouquets | added: 4/2/2012 | 10 points
bunny | added: 4/2/2012 | 10 points
baskets | added: 4/2/2012 | 10 points
blooms | added: 4/2/2012 | 10 points
hopped | added: 4/2/2012 | 10 points
twitterpated | added: 3/27/2012 | 25 points
BARSOOM | added: 3/7/2012 | 25 points
1438JFKJK0W | added: 3/3/2012 | 5 points
328WEDKFAHF | added: 2/13/2012 | 5 points
LKFJDAL838O | added: 1/9/2012 | 5 points
HPNY17635JDT | added: 1/1/2012 | 50 points
CHEER11 | added: 12/21/2011 | 25 points
DOC561026 | added: 12/18/2011 | 10 points
25DOCFNC9DNA | added: 12/5/2011 | 5 points
25DOC56FBX71 | added: 12/5/2011 | 5 points
25DOCVBZQ987 | added: 12/5/2011 | 5 points
25DOC846DBD9 | added: 12/5/2011 | 5 points
25DOC89DSDJD | added: 12/5/2011 | 15 points
25DOC3263JDE | added: 12/5/2011 | 5 points
25DOC8DFDKFT | added: 12/5/2011 | 5 points
25DOC7FGD6AB | added: 12/5/2011 | 5 points
25DOC9QFJAFP | added: 12/5/2011 | 5 points
25DOC93HFDKQ | added: 12/5/2011 | 15 points
25DOC83EALDJ | added: 12/5/2011 | 5 points
25DOCDKSAF8S | added: 12/5/2011 | 5 points
25DOCLKDAJFE | added: 12/5/2011 | 5 points
25DOCEKJFAKX | added: 12/5/2011 | 5 points
25DOCFJKARJF | added: 12/5/2011 | 15 points
KDAHFKH6780 | added: 12/5/2011 | 5 points
25DOC83NF8AH | added: 12/2/2011 | 15 points
25DOCNFI84DS | added: 12/1/2011 | 5 points
JFYE759YKGH | added: 11/7/2011 | 5 points
SIMBA | added: 10/29/2011 | 25 points
MATER | added: 10/29/2011 | 25 points
HUNNY | added: 10/29/2011 | 25 points
HOOK | added: 10/14/2011 | 10 points
AUTUMN | added: 10/14/2011 | 10 points
BOO | added: 10/14/2011 | 10 points
PUMPKIN | added: 10/14/2011 | 10 points
SCARY | added: 10/14/2011 | 10 points
HSIU87FJ457 | added: 10/3/2011 | 5 points
25 points to connect with Facebook 
V7NK93DQ5Y | added: 9/12/2011 | 5 points
D23 | added: 8/24/2011 | 25 points
H3JM73RT4X | added: 8/8/2011 | 5 points
S9YT43WX7A | added: 7/11/2011 | 5 points
25 point survey
face200 | added: 6/18/2011 | 25 points
Y7ZE67KL2G | added: 6/6/2011 | 5 points
BELIEVE | added: 6/3/2011 | 10 points
M8EYVKS9P1L | added: 5/6/2011 | 25 points
E2YU95MN7T | added: 5/2/2011 | 5 points
M1D17DCYEHGU | added: 4/19/2011 | 50 points
J5RN24XPV9 | added: 4/11/2011 | 5 points
SURPRISE | added: 4/9/2011 | 3 points
K2HM73MC9L | added: 3/10/2011 | 5 points
50 point Baby Einstein survey
C2FH88UF5X | added: 2/7/2011 | 5 points
fbk100 | added: 2/7/2011 | 5 points
786936294507 | added: 2/4/2011 | 50 points
T5WM52PA7L | added: 1/10/2011 | 5 points
CHIHUAHUA | added: 1/5/2011 | 25 points
D11M20R01NY | added: 1/1/2011 | 50 points
100 point survey
COOL | added: 12/27/2010 | 50 points
dec252425 | added: 12/24/2010 | 15 points
dec2523 | added: 12/23/2010 | 5 points
dec2522 | added: 12/22/2010 | 5 points
dec2521 | added: 12/21/2010 | 5 points
dec2520 | added: 12/20/2010 | 5 points
dec251719 | added: 12/17/2010 | 15 points
dec2516 | added: 12/16/2010 | 5 points
dec2515 | added: 12/15/2010 | 5 points
dec2514 | added: 12/14/2010 | 5 points
dec2513 | added: 12/13/2010 | 5 points
dec251012 | added: 12/10/2010 | 15 points
dec2509 | added: 12/9/2010 | 5 points
dec2508 | added: 12/8/2010 | 5 points
dec2507 | added: 12/7/2010 | 5 points
10PTSMOBILE | added: 12/6/2010 | 10 points
Z3YH23XF8P | added: 12/6/2010 | 5 points
dec2506 | added: 12/6/2010 | 5 points
dec250305 | added: 12/4/2010 | 15 points
DEC2502 | added: 12/2/2010 | 5 points
ENCHANTEDCALL| added: 12/1/2010 |FREE phone call from a Disney character
9EKSMN38SH | added: 6/18/2010 | 50 points
FPSNN83JX9 | added: 4/21/2010 | 25 points
POPULAR | added: 4/5/2010 | 10 points
PARTNERS | added: 4/5/2010 | 15 points
WILDFLOWER | added: 4/5/2010 | 20 points
ONLINE | added: 4/5/2010 | 25 points
GREEN | added: 4/5/2010 | 30 points
FM39V03SSW | added: 3/13/2010 | 5 points
9FTMRYWEK | added: 2/15/2010 | 50 points
HT6G7K3XW | added: 2/2/2010 | 50 points
329VNDJ831 | added: 1/18/2010 | 5 points
P03KVM830Q | added: 12/7/2009 | 5 points